A Closer Look at NetEnt: Pioneers of Innovative Casino Games
NetEnt, short for Net Entertainment, is a renowned software provider that has made significant contributions to the casino industry. With a rich history and a commitment to excellence, NetEnt has established itself as a leader in developing innovative casino games. In this article, we will explore the various aspects of NetEnt's success and the impact it has had on the online casino industry.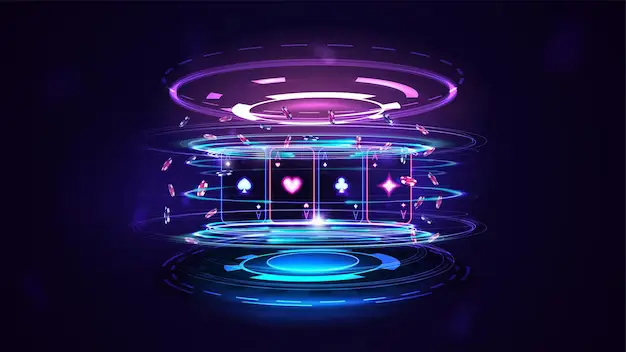 Table of Contents
Introduction to NetEnt
Overview of NetEnt
NetEnt was founded in 1996 and has since become one of the most influential and respected names in the iGaming industry. Based in Sweden, the company is known for its cutting-edge technology and high-quality game offerings. With a strong focus on delivering exceptional gaming experiences, NetEnt has consistently pushed the boundaries of what is possible in the world of online casinos.
NetEnt's Impact on the Casino Industry
NetEnt's introduction of innovative game concepts and features has transformed the landscape of the casino industry. The company's commitment to pushing boundaries and delivering unparalleled entertainment has set new standards for other software providers to follow. NetEnt's influence can be seen in the increased emphasis on graphics, animations, and immersive gameplay across the industry.
Commitment to Innovation and Quality
NetEnt has built its reputation on a foundation of innovation and quality. The company consistently invests in research and development to create groundbreaking games that captivate players. By leveraging the latest technologies and staying ahead of industry trends, NetEnt remains at the forefront of innovation, offering games that are visually stunning, technologically advanced, and highly engaging.
NetEnt's Game Portfolio
Slot Games by NetEnt
NetEnt's portfolio boasts a wide array of slot games that cater to various themes and player preferences. From classic fruit machines to modern video slots, NetEnt's slot games are known for their exceptional graphics, immersive sound effects, and exciting bonus features. Popular titles such as Starburst, Gonzo's Quest, and Mega Fortune have become synonymous with the NetEnt brand.
Table Games and Live Casino Offerings
In addition to its impressive slot collection, NetEnt offers a diverse range of table games that provide an authentic casino experience. NetEnt's table games, including blackjack, roulette, and baccarat, feature realistic graphics and smooth gameplay, making players feel as if they are sitting at a real casino table. Furthermore, NetEnt has expanded its offerings to include live casino games, where players can interact with live dealers and other players in real-time.
Progressive Jackpot Games
NetEnt is renowned for its progressive jackpot games, which have awarded life-changing sums to lucky players around the world. These games, such as Mega Fortune and Hall of Gods, feature massive prize pools that accumulate with each bet placed. The thrill of chasing a multi-million-dollar jackpot has made NetEnt's progressive jackpot games some of the most sought-after in the industry.
Branded and Licensed Games
NetEnt has successfully secured partnerships with major entertainment brands, resulting in the development of exciting branded and licensed games. These games, based on popular movies, TV shows, and music bands, offer players a unique and immersive experience. NetEnt's collaboration with brands like Universal Studios, Sony Pictures, and Guns N' Roses has further solidified its position as a pioneer of innovative casino games.
Innovative Features in NetEnt Games
Engaging Themes and Storylines
NetEnt games are known for their captivating themes and immersive storylines. Whether it's exploring ancient civilizations, embarking on epic adventures, or entering fantasy realms, NetEnt's games offer players a rich narrative that enhances the overall gaming experience.
Cutting-Edge Graphics and Animations
NetEnt prioritises the visual appeal of its games, employing state-of-the-art graphics and animations to create stunning visuals. The attention to detail and the use of high-quality visuals contribute to an immersive and realistic gaming environment.
Unique Bonus Features and Game Mechanics
NetEnt games are packed with innovative bonus features and game mechanics that keep players engaged and entertained. From free spins and multipliers to interactive mini-games, these features add an extra layer of excitement and increase the potential for big wins.
Mobile-First Approach and Touch Technology
NetEnt has embraced the mobile gaming revolution with its mobile-first approach. The company's games are optimised for mobile devices, ensuring seamless gameplay and functionality on smartphones and tablets. NetEnt's touch technology allows players to enjoy a smooth and intuitive gaming experience, making it convenient to play their favourite games on the go.
NetEnt's Commitment to Fairness and Security
Random Number Generation (RNG) and Game Fairness
NetEnt prioritises fairness in its games through the use of Random Number Generation (RNG) technology. This ensures that game outcomes are entirely random and not influenced by external factors, providing players with a fair and transparent gaming experience.
Licensing and Regulation
NetEnt holds licences from reputable regulatory bodies, such as the Malta Gaming Authority and the UK Gambling Commission. These licences ensure that NetEnt operates within strict guidelines and adheres to industry standards, further enhancing player trust and confidence.
Player Protection and Responsible Gambling Measures
NetEnt is committed to promoting responsible gambling and protecting player welfare. The company implements various measures, such as age verification, self-exclusion options, and responsible gambling tools, to ensure that players can enjoy their gaming experience in a safe and controlled manner.
NetEnt's Impact on the Online Casino Industry
Collaboration with Leading Operators and Platforms
NetEnt has established partnerships with some of the industry's leading operators and platforms, enabling its games to reach a wide audience. Through collaborations with reputable brands, NetEnt has contributed to the growth and success of online casinos worldwide.
Industry Recognition and Awards
NetEnt's dedication to excellence has been recognized with numerous industry awards. The company has consistently won accolades for its game design, innovation, and contributions to the online casino industry. These awards reflect NetEnt's ongoing commitment to delivering exceptional gaming experiences.
Influence on Game Development and Trends
NetEnt's innovative approach to game development has had a significant impact on the industry. Many of its features and game mechanics have become industry standards, inspiring other software providers to strive for similar levels of innovation and quality. NetEnt's influence can be seen in the evolving trends of online casino games.
The Future of NetEnt
Expansion into New Markets
NetEnt continues to expand its presence in emerging markets, seeking opportunities for growth and innovation. By catering to diverse markets and adapting to local regulations, NetEnt aims to maintain its position as a global leader in casino game development.
Embracing Technological Advancements
NetEnt remains at the forefront of technological advancements, embracing new technologies such as virtual reality (VR) and augmented reality (AR). By integrating these technologies into its games, NetEnt aims to provide players with even more immersive and interactive experiences.
Focus on Player Experience and Innovation
NetEnt's future strategy revolves around enhancing player experience and driving innovation. By listening to player feedback and staying ahead of industry trends, NetEnt aims to continually deliver games that captivate and excite players.
Conclusion
NetEnt's journey from a pioneering software provider to a global leader in casino game development is a testament to its commitment to innovation, quality, and player satisfaction. With a diverse portfolio of games, a focus on cutting-edge features, and a dedication to fairness and security, NetEnt has left an indelible mark on the online casino industry. As the company continues to evolve and embrace new technologies, players can look forward to even more exciting and innovative gaming experiences from this industry pioneer.