NetEnt's Gonzo's Quest Slot Review
Gonzo's Quest is a popular online slot game developed by NetEnt that has captivated players with its thrilling gameplay and immersive features. In this review, we will explore the various aspects of Gonzo's Quest, including its overview, theme and graphics, and game features and mechanics.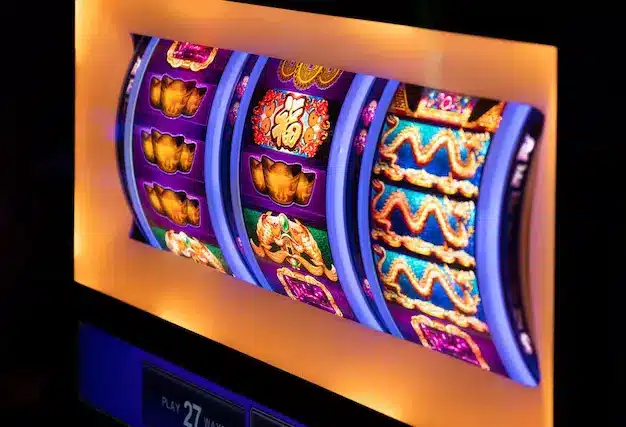 Table of Contents
Introduction to Gonzo's Quest
Overview of Gonzo's Quest Slot
Gonzo's Quest features a 5-reel, 3-row layout with 20 fixed paylines. The game takes players on an adventure with Gonzo, a Spanish conquistador, as he searches for the lost city of El Dorado. The objective is to align matching symbols on the reels to uncover hidden treasures and unlock exciting bonus features.
Theme and Graphics
The theme of Gonzo's Quest revolves around the Spanish conquistadors' quest for gold in the heart of the Amazon rainforest. The game creates a captivating atmosphere with its detailed graphics and animations. The symbols depict Mayan masks of various colors and designs, and the backdrop showcases lush vegetation and ancient stone carvings.
Game Features and Mechanics
Gonzo's Quest introduces innovative gameplay mechanics that set it apart from traditional slot games. One notable feature is the Avalanche Reels, where symbols fall into place rather than spinning. When a winning combination occurs, the winning symbols explode, allowing new symbols to fall into their positions and potentially create consecutive wins in a single spin.
Gameplay and Features
Avalanche Reels and Multipliers
The Avalanche Reels feature adds excitement and anticipation to the gameplay. With each successful avalanche, the Avalanche Multiplier increases, ranging from 1x to 5x during the base game. This means that consecutive wins can result in significantly higher payouts due to the multiplier's effect.
Free Falls Bonus Round
Gonzo's Quest also offers a thrilling Free Falls bonus round. When three or more Free Fall symbols appear on consecutive reels, the bonus round is triggered, awarding players 10 free falls (equivalent to free spins). During this round, the Avalanche Multiplier values increase from 3x to 15x, providing ample opportunities for big wins.
Wild Symbols and Special Features
The game includes a wild symbol represented by a question mark on a stone slab. The wild symbol substitutes for other symbols to create winning combinations, increasing the chances of hitting a winning spin. Additionally, the unique "Gonzo's Quest Touch" feature adds extra excitement, as the character Gonzo reacts to wins and interacts with the gameplay.
Visuals and Sound Design
High-Quality Graphics and Animation
Gonzo's Quest impresses with its high-quality graphics and animations. The intricate details of the Mayan masks and the realistic stone textures create a visually stunning experience. The animations during the Avalanche Reels and winning combinations further enhance the excitement and immersion.
Immersive Audio Effects
The sound design of Gonzo's Quest complements the visuals perfectly, creating an immersive atmosphere. The audio effects, including the sounds of the jungle and the suspenseful music, contribute to the overall gaming experience, making players feel as if they are part of Gonzo's adventure.
Payouts and Jackpots
Paytable and Symbol Payouts
Gonzo's Quest offers a range of symbol payouts based on the paytable. The higher-paying symbols are represented by different Mayan masks, each with its own value. Landing five of the highest-paying symbols on an active payline can result in substantial wins.
Progressive Jackpot Opportunities
Although Gonzo's Quest does not feature a progressive jackpot, the game offers significant win potential. The maximum win in a single spin is 2,500 times the bet amount, providing players with the opportunity to win impressive payouts.
Betting Options and RTP
Coin Values and Bet Levels
Gonzo's Quest provides flexible betting options to suit different player preferences. Players can adjust the coin value and bet level to customize their wagers. The coin values range from 0.01 to 0.50, while the bet levels range from 1 to 5. This allows players to tailor their bets according to their desired wagering amount and risk appetite.
Return to Player (RTP) Percentage
The Return to Player (RTP) percentage of Gonzo's Quest is 95.97%. While the RTP indicates the theoretical percentage of bets that will be returned to players over an extended period, individual gameplay sessions can deviate significantly from this average. It's important to remember that slot games are based on random chance, and no strategy can guarantee consistent wins.
Strategies and Tips
Understanding Volatility and Bankroll Management
To enhance your gameplay experience and maximize your chances of winning in Gonzo's Quest, it's essential to understand the game's volatility and practice effective bankroll management. The medium to high volatility of Gonzo's Quest means that wins may be less frequent but can be more substantial. Set limits on your wagers and manage your bankroll wisely to ensure an enjoyable and responsible gaming experience.
Utilizing the Autoplay Feature
Gonzo's Quest includes an Autoplay feature that allows you to set a predetermined number of spins to be played automatically. This feature can be convenient for longer gaming sessions or when employing a specific betting strategy. However, always ensure you play responsibly and monitor your progress.
Taking Advantage of Free Spins and Casino Bonuses
Many online casinos offer free spins and bonuses that can be used in Gonzo's Quest. Taking advantage of these promotions can extend your gameplay and increase your winning opportunities. It's recommended to check the terms and conditions associated with these bonuses to make the most of them.
Mobile Compatibility
Gonzo's Quest on Mobile Devices
Gonzo's Quest is fully optimized for mobile play, allowing players to enjoy the game on their smartphones and tablets. The mobile version retains the same high-quality graphics, immersive gameplay, and exciting features as the desktop version. The touchscreen controls provide a seamless and intuitive gaming experience on the go.
Gameplay and Performance on Mobile
The mobile version of Gonzo's Quest delivers smooth gameplay and excellent performance on various mobile devices. Whether you prefer Android or iOS, you can expect a seamless and enjoyable gaming experience with optimized graphics and responsive controls.
Pros and Cons
Pros of Playing Gonzo's Quest
Playing Gonzo's Quest offers several advantages. The immersive theme, stunning graphics, and innovative gameplay mechanics make it an enjoyable and engaging slot game. The potential for big wins, especially with the increasing multipliers during the Avalanche Reels and Free Falls bonus round, adds excitement and anticipation. The mobile compatibility further enhances accessibility, allowing players to enjoy the game anytime, anywhere.
Cons and Potential Drawbacks
While Gonzo's Quest has numerous strengths, it's important to consider some potential drawbacks. The game does not feature a progressive jackpot, which may disappoint players who prefer the chance to win life-changing sums. Additionally, the absence of a traditional spinning reel format may not appeal to players who prefer the classic slot experience.
Conclusion
In conclusion, NetEnt's Gonzo's Quest is a highly entertaining slot game that captivates players with its immersive theme, stunning graphics, and innovative gameplay mechanics. The Avalanche Reels, Free Falls bonus round, and increasing multipliers create an exciting and rewarding gameplay experience. With its mobile compatibility and the potential for significant wins, Gonzo's Quest remains a popular choice among slot enthusiasts.