Classic Slots: A Guide to Traditional Slot Games
While some people prefer more active casino games such as live dealer games or sports betting, others prefer the simple, relaxing games of slot machines. One such popular variant of slot games are classic slots. Also known as traditional or retro slots, classic slots have been a popular form of gambling entertainment for over a century. These machines are simple, straightforward, and easy to play, making them a favorite of many casino-goers. In this article, we will explore the world of classic slots, including their history, features, types, gameplay, tips, and some of the best classic slot games.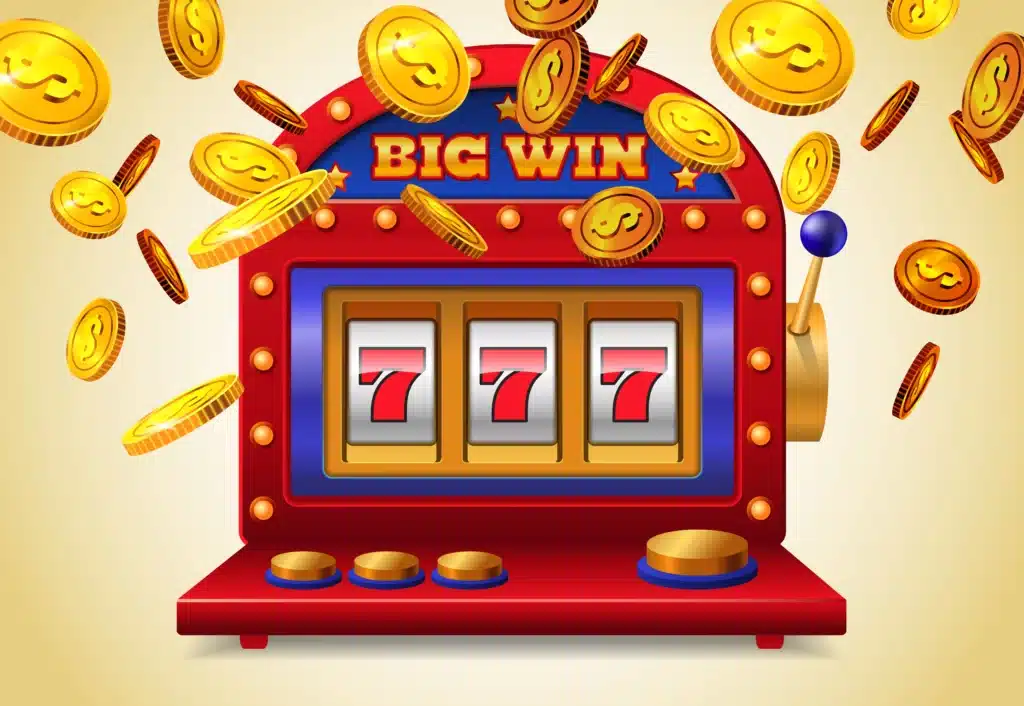 Table of Contents
Introduction to Classic Slots
Definition of Classic Slots
Classic slots is a version of slot games that refer to the traditional three-reel slot machines that were popular in land-based casinos before the emergence of modern video slots. These games typically have one to five paylines, with a limited number of symbols, and no complex bonus features or animations. They offer a nostalgic gambling experience with simple gameplay and easy-to-understand rules.
Brief History of Classic Slots
These variants of slot games have a rich history that dates back to the late 19th century. The first slot machine, called the Liberty Bell, was invented by Charles Fey in 1895. It had three reels and five symbols – horseshoes, diamonds, spades, hearts, and a Liberty Bell. The Liberty Bell was an instant hit and paved the way for the development of other classic slot machines, such as the Operator Bell and the War Eagle. In the 1960s, electronic slot machines were introduced, which led to the popularity of video slots. However, classic slots remain a favorite of many players due to their simplicity and charm.
Classic Slot Machine Features
Reels and Paylines
Classic slot machines typically have three reels, although some have up to five. The reels display symbols that spin and come to a stop, creating winning combinations if matched on the payline. The payline is the line on which the symbols must land for a player to win. Classic slots usually have one to five paylines, with some games having fixed paylines, and others allowing players to choose the number of paylines they want to activate.
Symbols and Payouts
The symbols for these slot games often include fruit, such as cherries, lemons, and watermelons, as well as bars, sevens, and diamonds. Each symbol has a different payout value, with higher payouts for more challenging symbol combinations. The payout table is usually displayed on the game screen, indicating the value of each symbol and the payout for each winning combination.
Bonus Features
Classic slots do not typically offer complex bonus features like modern video slots. However, some games may include simple bonus features such as wild symbols, which can substitute for other symbols to create winning combinations, and scatter symbols, which pay out regardless of their position on the reels.
Types of Classic Slots
Single-Line Slots
Single-line classic slots are the simplest form of slot machines. They have one payline, and players need to match symbols in a horizontal line across the middle of the reels to win. These games are easy to understand and ideal for beginners or players who prefer a straightforward gambling experience.
Multi-Line Slots
Multi-line classic slots offer more paylines, allowing players to increase their chances of winning. These games may have up to five paylines, with players able to choose how many lines they want to activate. Multi-line classic slots may also offer more complex symbol combinations, increasing the potential for bigger payouts.
Multi-Reel Slots
Multi-reel classic slots are similar to multi-line slots but with more reels, usually three or more. These types of slots have a higher number of paylines and can offer players more opportunities to win. Multi-reel slots usually have more symbols than single-line or multi-line slots, and this increases the chances of hitting a winning combination.
How to Play Classic Slots
Choosing Your Slot Machine
When it comes to choosing a slot machine, there are a few things to consider. Firstly, decide on the type of slot you want to play. Do you prefer single-line, multi-line, or multi-reel slots? Once you've made this decision, take a look at the paytable to see what symbols and combinations offer the highest payouts. You can also check the game's RTP (Return to Player) percentage, which indicates how much of your money you can expect to win back over time.
Setting Your Bet
Before you start spinning the reels, you'll need to set your bet. This can usually be done using the "Bet" or "Coin" button. Classic slots typically have a fixed number of paylines, so you'll only need to adjust your bet per line. It's important to remember that the size of your bet will affect the size of your potential payouts.
Spinning the Reels
Once you've set your bet, it's time to spin the reels. This is usually done by pressing the "Spin" button, although some slots may have a lever that you can pull instead. When the reels stop spinning, any winning combinations will be highlighted and your winnings will be credited to your account.
Understanding Payouts
To understand how payouts work in classic slots, it's important to know how paylines and symbols work. Paylines are the lines on which matching symbols must appear in order for you to win a payout. Classic slots usually have between one and five paylines. Symbols are the images that appear on the reels, and different symbols offer different payouts. The paytable will show you the value of each symbol and combination.
Autoplay and Quickspin
Some classic slots offer an autoplay feature, which allows you to set a certain number of spins to play automatically. This can be useful if you want to play for a longer period of time without having to manually spin the reels each time. Quickspin is another feature that some slots offer, which allows you to speed up the spinning of the reels.
Tips and Strategies for Classic Slots
Bet Max for Big Wins
One of the most common tips for playing this slot variant is to bet the maximum amount in order to have a chance at winning the biggest payouts. This is because some classic slots offer a bonus or jackpot that can only be won if you're betting the maximum amount.
Choose Games with High RTP
As mentioned earlier, the RTP percentage can give you an idea of how much of your money you can expect to win back over time. Look for classic slots with a high RTP percentage, as these games will theoretically pay out more frequently than those with a lower RTP.
Manage Your Bankroll
It's important to manage your bankroll when playing classic slots, as it's easy to get caught up in the excitement and keep spinning the reels without considering how much you're spending. Use casino bonuses to increase your bankroll, stick to a budget set for yourself, and don't chase your losses by betting more than you can afford.
Look for Bonus Features
Some of these slot games offer bonus features, such as free spins or mini-games, which can increase your chances of winning or offer additional payouts. Look for these features when choosing a slot to play.
Play Free Demo Versions
Before you start playing with real money, it's a good idea to try out free demo versions of classic slots. This will give you a chance to get a feel for the game and its features without risking any of your own money.
Best Classic Slots Games
Mega Moolah by Microgaming
Mega Moolah is one of the most popular classic slots games of all time, thanks to its exciting African safari theme and potentially life-changing progressive jackpot. This game, developed by Microgaming, features five reels and 25 paylines, with symbols like lions, elephants, and monkeys.
Cleopatra by IGT
Cleopatra, developed by IGT, is another classic slots game that has stood the test of time. This game has an Egyptian theme and features five reels and 20 paylines, with symbols like scarabs, hieroglyphics, and, of course, Cleopatra herself.
Double Diamond by IGT
Double Diamond is a classic three-reel slot machine developed by IGT that has been a favorite among players for decades. The game features simple gameplay with just one payline and classic symbols like bars, cherries, and, of course, the Double Diamond symbol.
Thunderstruck II by Microgaming
Thunderstruck II is a more modern classic slots game developed by Microgaming that features five reels and 243 ways to win. The game has a Norse mythology theme and symbols like Thor, Odin, and Loki.
Book of Ra by Novomatic
Book of Ra is a classic slots game developed by Novomatic that has become a favorite among players for its Egyptian theme and high payout potential. The game features five reels and nine paylines, with symbols like scarabs, pharaohs, and the Book of Ra itself.
Conclusion
Classic slots games may not have all the bells and whistles of modern video slots, but they offer a timeless gaming experience that many players still enjoy. Whether you prefer single-line, multi-line, or multi-reel games, there is a classic slots game out there for you. So why not come and try playing your favorite slot games now!
Remember to always play responsibly, set a budget and stick to it, and enjoy the simple pleasures of classic slots gaming.